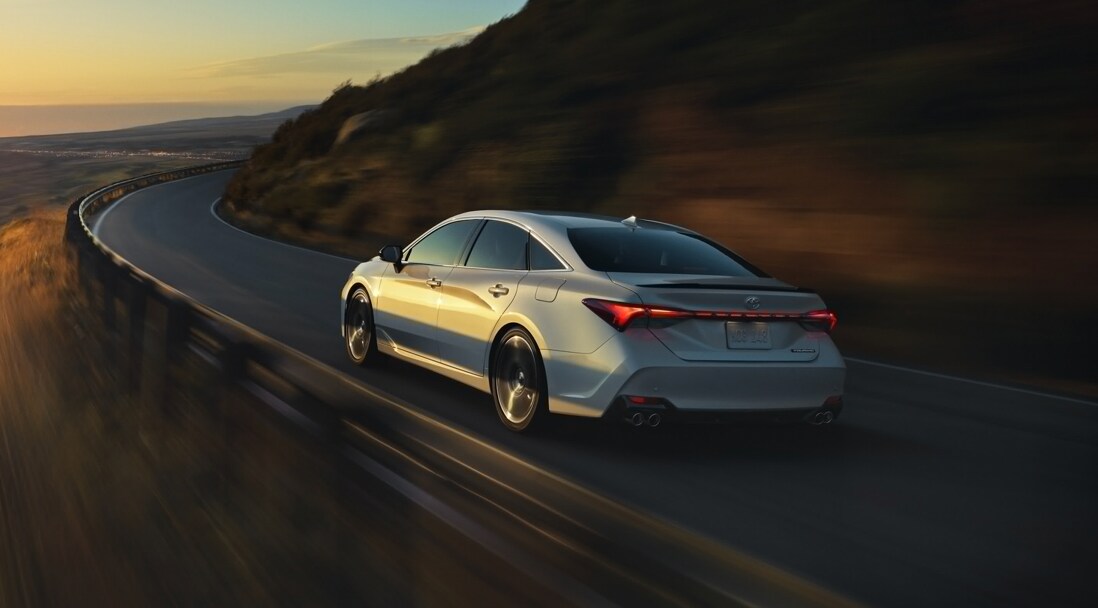 ---
Dominate the Open Road With Toyota Avalon

 
When it comes to your vehicle, you never want a model that ismlackluster. Luckily, the Toyota Avalon is designed to be seen and heard at all times thanks to its collection of impressive features that cover everything from performance to style. 
Sound Sporty 
Looks can often be deceiving, especially when it comes to vehicles. But your vehicle will never have its power underestimated again when driving the Avalon thanks to its available Engine Sound Enhancement and Intake Sound Generator features. 
By using the vehicle's built-in audio system, the Engine Sound Enhancement feature is able to make the engine sound even more noticeable. At the same time, the Intake Sound Generator and sport exhaust work together to create a particularly aggressive sound whenever you hit the accelerator. 
Signal Success With Signature Lighting
Nothing about the Avalon is allowed to be average or mediocre. Even often-overlooked components such as exterior lighting get the luxury treatment with this model. Both the headlights and taillights use vibrant LED bulbs and are even paired with sequential turn signals that embody a look of luxury that is usually reserved for high-performance vehicles.
Simplicity and Style
Even the nicest of vehicle interiors can begin to look much worse as soon as they get covered in garbage or cords. Luckily, the Avalon is able to help with at least one of these things thanks to its wireless charging feature. 
The non-slip surface placed underneath the center stack is able to charge a Qi-compatible wireless smartphone to help you stay connected to the outside world while also keeping your vehicle free of excessive charging cords. For the other passenger's convenience, there are also four other USB 2.0 ports located throughout the vehicle where they can effortlessly charge their devices. 
Make yourself the perfect model of style and performance on the road by purchasing the Toyota Avalon today. 
Hours
Monday

8:00 am - 9:00 pm

Tuesday

8:00 am - 9:00 pm

Wednesday

8:00 am - 9:00 pm

Thursday

8:00 am - 9:00 pm

Friday

8:00 am - 9:00 pm

Saturday

8:00 am - 7:00 pm

Sunday

10:00 am - 6:00pm