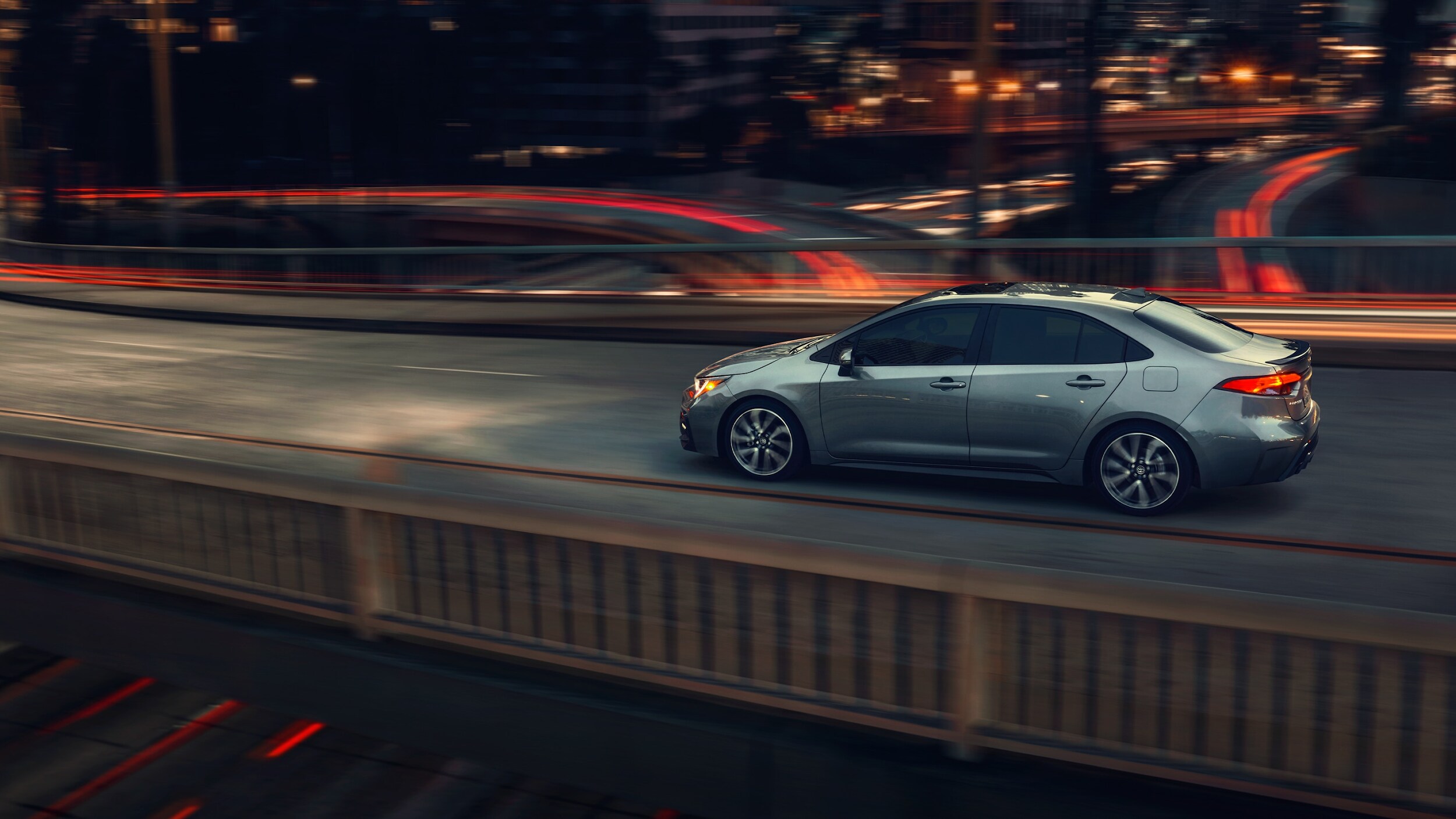 Make Driving a Pleasure With Toyota Corolla
A lot of people like to say that driving is a privilege, not a right. But one other thing that driving should be is a pleasure. Unfortunately, many models do not offer the performance, convenience, and style to allow their drivers to fully enjoy their drives. The Toyota Corolla puts the driver first by including everything that they could possibly want or need in order to get the most out of each and every one of their drives.
Outstanding Style
The impressive stature of the Corolla is already enough to stop anyone in their tracks. The intricately designed body shape contours have elegance built into them and the vehicle makes sure that everyone sees it driving day or night thanks to the vibrant LED lights. It even provides an extra level of style at the back thanks to the available rear spoiler.
An Interior That Will Impress
The same amount of effort that went into designing the exterior of the Corolla was also spent on the interior. The result is a driver-centric layout that includes an extremely spacious cabin with plenty of legroom and more than enough cutting edge technology.
The Smart Key System allows drivers to do away with the car keys and instead just use their finger to lock, unlock, and even start up the vehicle. Right next to the push button start is the ergonomically designed steering wheel that is filled with all of the controls that a driver could ever need. From phone calls to navigation, it can all be handled thanks to the advanced voice recognition and steering wheel controls.
Making Safety a Priority
It is important to feel safe while driving a vehicle and nowhere will a driver feel more safe than behind the wheel of a Corolla. It comes loaded with several high-end safety features that are constantly working to keep the driver and their passengers safe.
The Lane Departure Alert with Steering Assist feature is able to detect the visible lanes on the road and keep the vehicle within that lane at all times. If it detects that the vehicle is starting to drift out of the lane, then it will alert the driver and is even capable of automatically steering the vehicle back into the center of the lane.
Get the vehicle that gives a driver every reason to start loving their daily commutes by picking up a Toyota Corolla today.
Hours
Monday

8:00 am - 9:00 pm

Tuesday

8:00 am - 9:00 pm

Wednesday

8:00 am - 9:00 pm

Thursday

8:00 am - 9:00 pm

Friday

8:00 am - 9:00 pm

Saturday

8:00 am - 7:00 pm

Sunday

10:00 am - 6:00pm