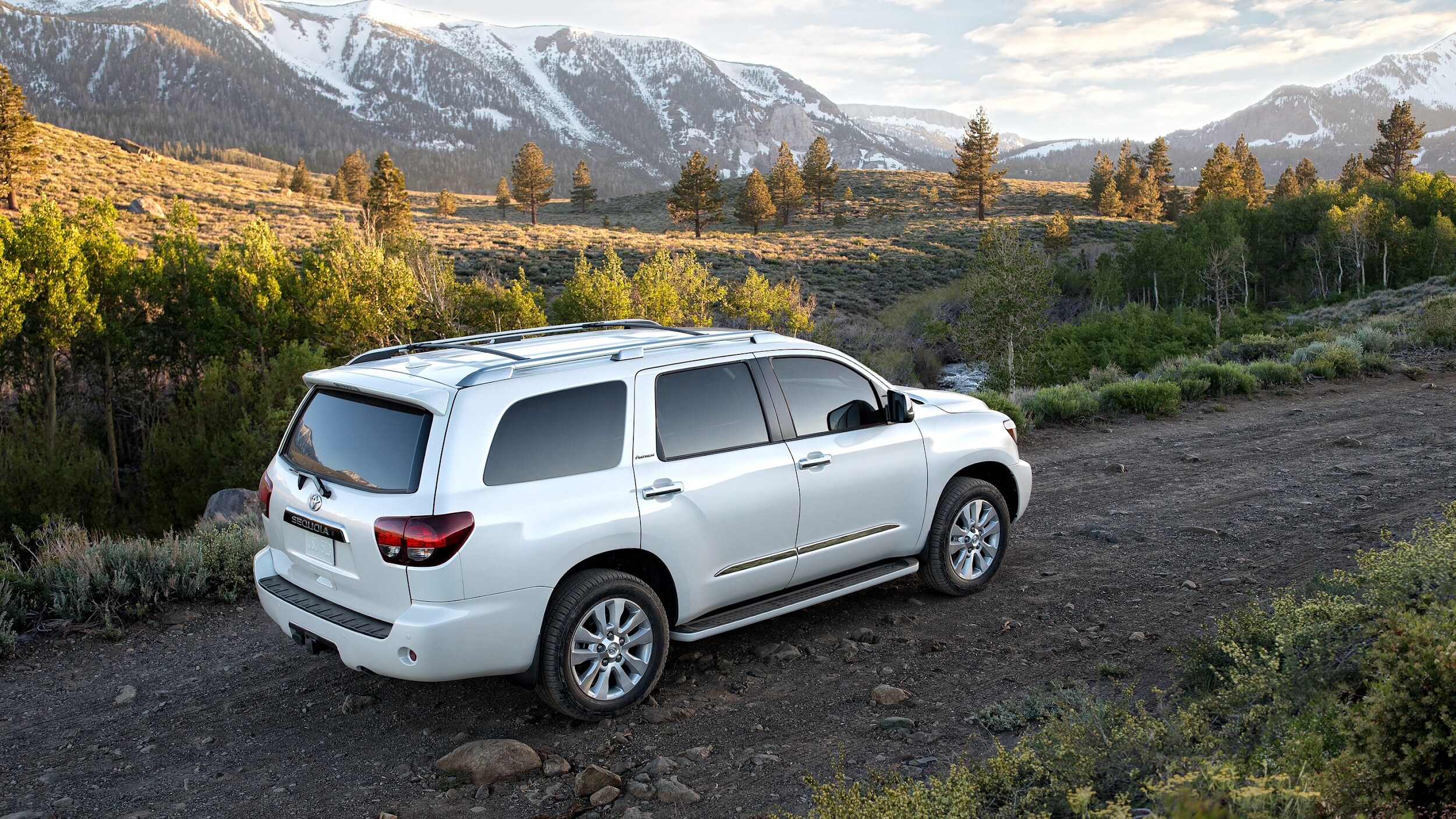 If you are a family that frequently likes to get outside and experience the wonders that the world has to offer, then you are going to need a vehicle that is able to provide you with an enjoyable and reliable drive in any situation. That is why you should look at purchasing the Toyota Sequoia, which comes with a wide variety of superior features.
Exceptional Interior Space
There is nothing worse than trying to fit the entire family into the same vehicle, only to have the rear passengers all squished together and miserable the entire drive. This is bound to make any road trip far less enjoyable for everyone, including the driver. 
That is why it is so beneficial that the Sequoia is able to comfortably fit up to eight people at once. So even the larger families should have no problem getting everyone into the vehicle, including their various supplies and pets, while still having more than enough room for every passenger to be perfectly comfortable.
Superior Suspension
There is no way to guarantee that the roads that you travel on will always be smooth ones. Since no one enjoys a bumpy ride, it is always better to be prepared for rough road conditions by getting the Sequoia, which comes with TRD-tuned FOX® shocks. This professional suspension system uses large shocks and multiple compression zones and rebound zones in order to help ensure that your drive is always as smooth as possible.
Temperature-Controlled Seating
Whether it is the middle of summer or the dead of winter, you can make sure that both you and your front passenger will remain perfectly comfortable thanks to the heated and ventilated front seats in the Sequoia. These comfortable seats are able to help warm you up or cool you down within a matter of minutes by simply pressing a single button.
Make sure that you and your family have a vehicle that you actually enjoy driving by purchasing the Toyota Sequoia today.
Hours
Monday

8:00 am - 9:00 pm

Tuesday

8:00 am - 9:00 pm

Wednesday

8:00 am - 9:00 pm

Thursday

8:00 am - 9:00 pm

Friday

8:00 am - 9:00 pm

Saturday

8:00 am - 7:00 pm

Sunday

10:00 am - 6:00pm