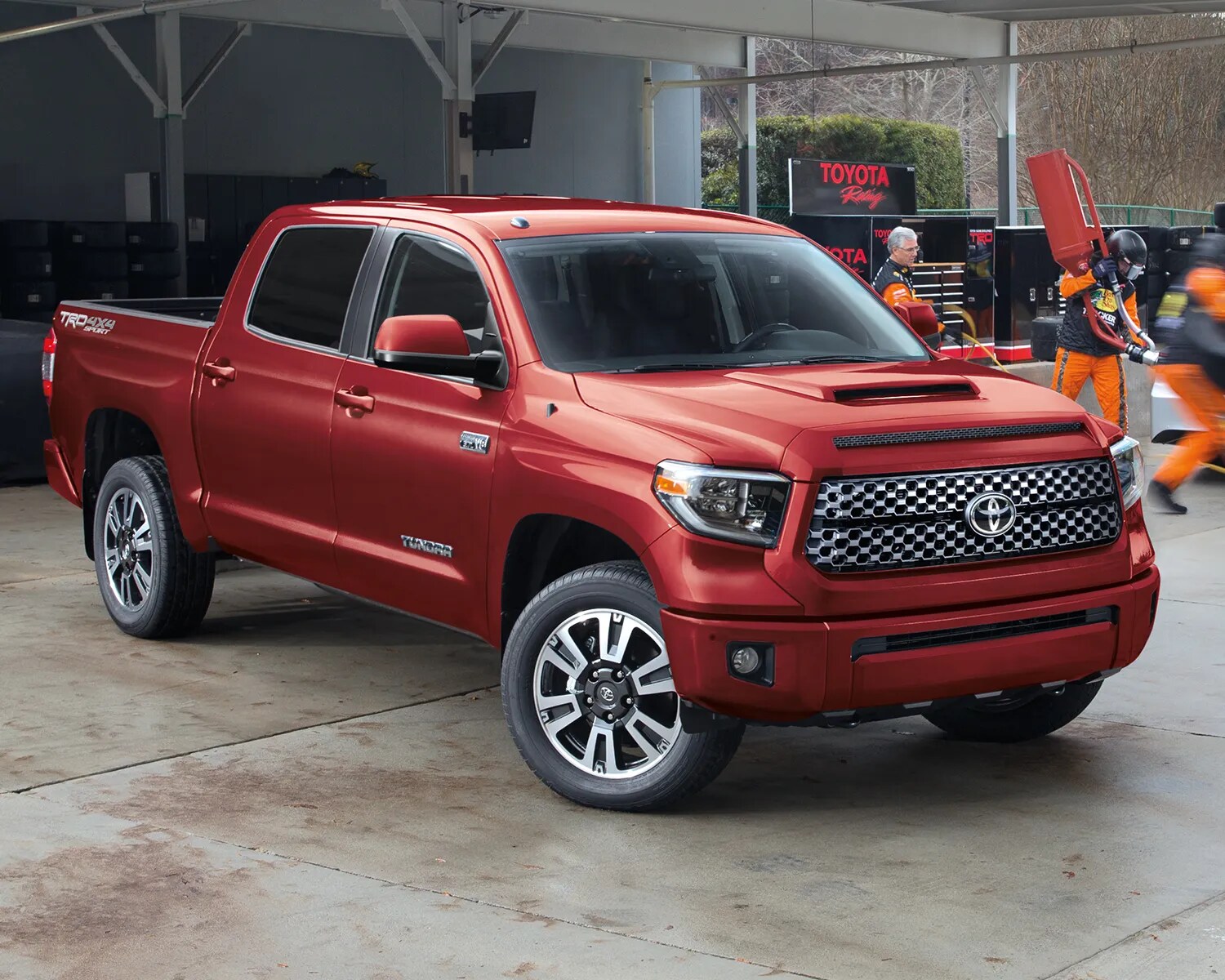 The Toyota Tundra has always been a vehicle that values good style as much as its tremendous performance. However, the vehicle has now gone above and beyond its already high standard to reach unprecedented amounts of style in the new 2020 Tundra.
All of the previous styles are still available, including the SX and TRD Off Road packages, but now there is also the TRD Sport Premium package as well. This unique body style package gives you more than you could have ever dreamed of in order to create a truck model so good looking that is sure to make every other driver instantly jealous when they see it.
Impressive Exterior
With the TRD Sport Premium package, you get the traditional exterior beauty of a Tundra, but with a few major elements added to it. For example, the subtle but powerful hood scoop that not only looks sharp but also helps to slightly improve the vehicle's performance. At the back of the vehicle, there are the distinctive TRD Sport bedside badging and a  bed liner that makes the truck bed even more durable than its standard version.
Better Feel
It is not just the exterior look of the TRD Sport Premium Tundra that is impressive. It also contains several unique handling features that are designed to create as enjoyable a ride as possible. The TRD sport-tuned Bilstein shocks and sport-tuned suspension work together to create a drive that feels like you are always traveling on a smooth sheet of ice.
Stunning Interior
Once you enter the vehicle, the interior is able to impress you just as much as the exterior. This is thanks to additional features such as the premium leather seats that look as good as they feel. The inside of the vehicle also has a sleek minimalist feel from the smart key with push-button start system. Rather than inserting your key into a standard slot, you instead just put your foot on the brake and press the stylish button once to make the vehicle roar to life.
Get exactly what you are looking for in a vehicle by purchasing the new TRD Sport Premium Toyota Tundra today.
Hours
Monday

8:00 am - 9:00 pm

Tuesday

8:00 am - 9:00 pm

Wednesday

8:00 am - 9:00 pm

Thursday

8:00 am - 9:00 pm

Friday

8:00 am - 9:00 pm

Saturday

8:00 am - 7:00 pm

Sunday

10:00 am - 6:00pm