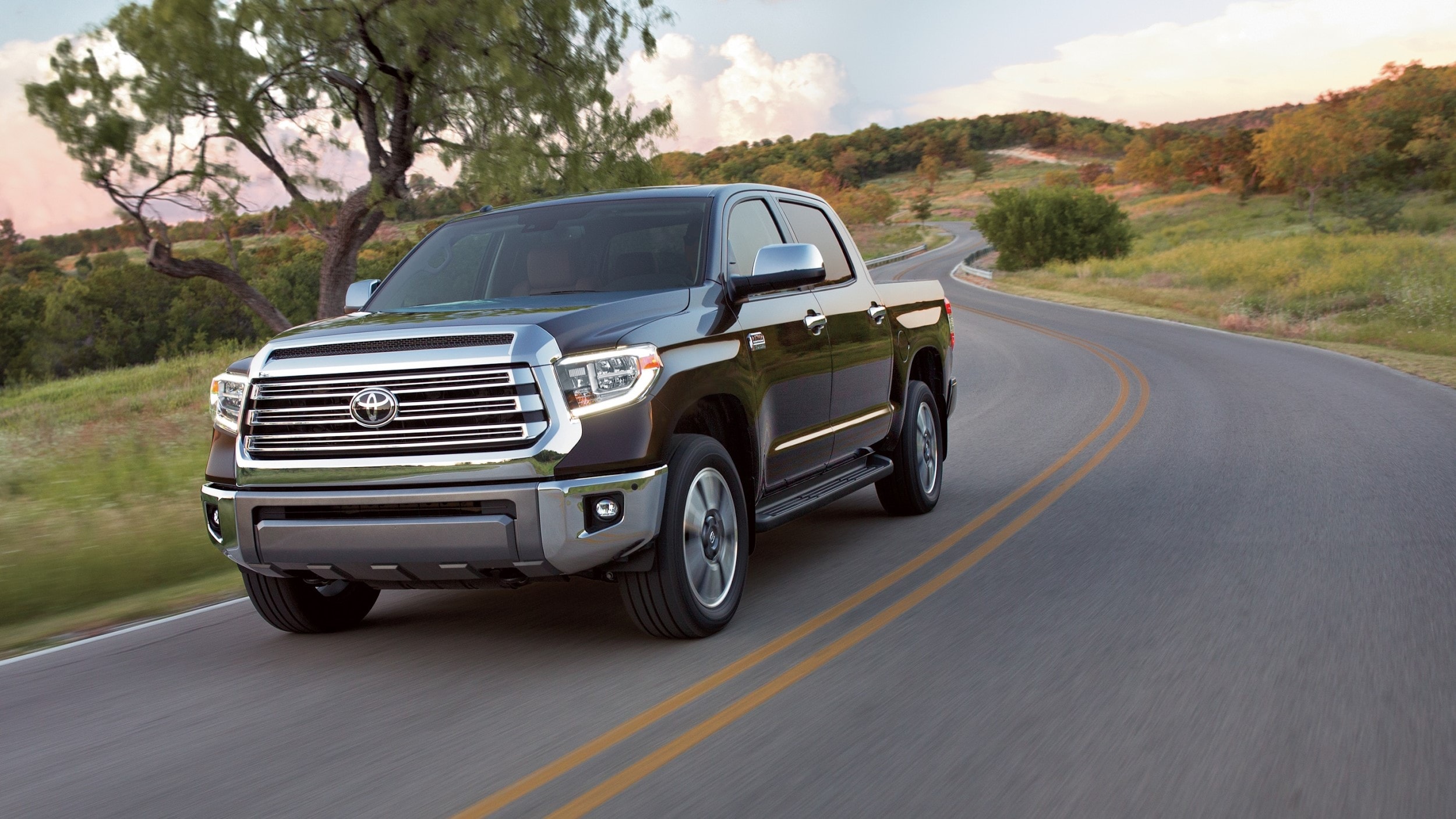 Many people tend to underestimate what features they require in a vehicle, so they end up getting a subpar vehicle that is not able to do everything that they need it to do. With the Toyota Tundra, the features often exceed the driver's wildest expectations and allow them to handle anything that they come across.
Power Combined With Efficiency
Behind every great truck is a powerful engine and the Tundra is no different. You have the choice between two very powerful, yet efficient, engine models. No matter which one you end up choosing, it will utilize the Dual Independent Variable Valve Timing with intelligence, which allows for optimized engine breathing to deliver maximum power and efficiency. They will also use an Acoustic Control
Induction System to improve torque performance.
Never Lose Control
An excellent drive involves staying in control of the vehicle at all times. That is exactly what you will get with the Tundra thanks to its multiple features aimed at making sure that the vehicle is able to handle whatever terrain comes its way.
The available 4WD system comes with an Active Traction Control feature, which works to optimize the front and rear axle traction control simultaneously. This helps the vehicle perform in situations where there are low-traction surfaces.
In case that was not enough, it also comes with an Automatic Limited-Slip Differential. This helpful feature automatically applies brake pressure to whichever wheels are experiencing low traction while not restricting the vehicle's engine power. By having this feature, the vehicle is able to get itself out of most low-traction situations.
Designed for Safety
When you have such a large vehicle, it is important that you are able to keep it within your lane to avoid any accidents from occurring. Luckily, the Tundra is equipped with Lane Departure Alert with Sway Warning System to help make sure that you never have issues staying in your lane.
This feature is able to detect visible lanes on the roadway and can tell when the vehicle is drifting out of the lane. The system will then send a warning to make you aware of the situation so that you can guide your vehicle back into the center of your lane.
Get the vehicle that provides everything that you could ever need on the road by purchasing the Toyota Tundra today.
Hours
Monday

8:00 am - 9:00 pm

Tuesday

8:00 am - 9:00 pm

Wednesday

8:00 am - 9:00 pm

Thursday

8:00 am - 9:00 pm

Friday

8:00 am - 9:00 pm

Saturday

8:00 am - 7:00 pm

Sunday

10:00 am - 6:00pm